CONSULTING
AgilePMO was founded out of passion and market need for modern concepts of managing teams, projects and organizations that will provide companies with a competitive advantage and allow them to achieve success on the market. Unlike other consulting service providers, we not only advise, but also support the implementation, taking responsibility for the final goal. We promote a project approach and, above all, appropriate thinking, which is necessary in facing the growing complexity. We need more people who can navigate the different types of complexity, who want to learn from past mistakes and who have a real desire to develop and become ambassadors for better ways of doing projects.
problems results from
socio-political complexity*
WE RECOMMEND:
Deeper personal relationships
and understand how to listen, build trust, empathise
and use different styles of communication.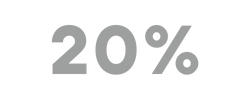 problems results from
emergent complexity
WE RECOMMEND:
Practice openness and flexibility, become more agile in approaches, see change as an opportunity rather than a threat.
problems results from
structural complexity
WE RECOMMEND:
Design effective and tailored process supported by the tools
As a result – you will be able not only to emerge from struggle without harm but more importantly unleash the potential for that struggle to catalyse growth
TELL US…
We are happy to learn about the challenges you face every day. Select from the list of predefined topics below and press the "Send Inquiry" button. If you have not found what you need, use the contact form at the bottom of the page. We will contact you within 1-2 days with a proposal.
Projects are not delivered on time
The scope of projects often changes
There are too many changes in projects
We have too many fixes in projects
Constant changes makes it difficult to establish a viable plan
Conflicts arise over projects prioritization
Different parts of the organisation do not deliver what is expected on time
Lack of transparency - we don't know where we are
People working on projects often have other responsibilities
People often work on several projects simultaneously
Insufficient number of people to complete the work
Lack of commitment inside the team
Team members work independently instead of cooperating
Roles and responsibilities are unclear
Project budget is exceeded
CONSULTING AREAS
We have extensive experience in project and product management, transformation, crisis management and more. If you need to consult problem areas, select from the list below and press the "Send inquiry" button.