5 reasons why to earn PMP® certyfication
No matter where you are in the world or what industry you work in, holding Project Management Professional (PMP)® certification means you speak the language used by over 1 000 000 certified project managers around the globe.
In Poland, according to PMI Poland Chapter® website, there are only 3175 PMP® holders (might be more, around 3500), so you'll be on the fast track to opportunity. In comparition, the PRINCE2® Practitioner certification pass around 2500 people every year.
My PMP® story
More than 10 years ago when I was deciding on investing in project management certification, first choice was IPMA C. That time I was about to complete a post graduate studies, which focused on International Project Management Association (IPMA)® certification, so almost have invested in it. But the same time I was in a recruitment process and my new manager advised that certification was not required to get the position and the company would support PMP® certificate as a part of my role. So I quitted saving 6000 PLN. That was one of the best decision in my professional life. Not only saving money but getting the most recognised project management certification in the world, which has "opened" many doors of my professional life. So if you plan a global project management career, the PMP® will be the best choice! On the other hand it takes some time to prepare.  Unlike PRINCE2®, a 5 day course, would  not be enough, so secure some time between 1 to 6 months to prepare. Additionally, to be eligible to take the exam you are required both the experience – minimum 4500 hours (around 3 year) in the last 8 years and the knowledge on PMBOK® Guide including the application of the Guide and 35 hours of education. More information about the exam in this post.
PMBOK® Guide is not waterfall only anymore
The most important thing to remember is that PMBOK® Guide – 6th Edition is not only predictive (waterfall) project lifecycle focus. Project Management Body of Knowledge (PMBOK® Guide) is a project management standard not a methodology nor a framework. That means it contains the best project management practices from all over the world, including Agile practices. The companies decide which life cycle and tools and techniques to choose and based on them create their own methods or frameworks. So the titles like these are wrong:
Traditional project management methods: PMI® and PRINCE2® or
Traditional project management methods: PMBOK® and PRINCE2®.
PMI® stands for Project Management Institute® – a project management association  and  PMBOK®  for Project Management Body of Knowledge®. PRINCE2® stands for Projects In Controlled Environments and it is a waterfall (traditional/predictive) framework or method.
Below I have summarised  5 reasons why is worth investing in Project Management Professional (PMP)® certification.
1. Gold standard in project management
The PMP® is recognized as the gold standard in project management. The PMP® credential is often the key differentiator in decisions about who to hire or entrust with important organizational project initiatives. I remember project management executives hiring project managers in one of the global companies saying that they not only prefer a candidate with PMP® but also would not choose anyone having PRINCE2® credential as the risk would be too high that he or she would be too much bureaucratic.
2. PMP® is truly global
You can find PMP holders managing projects in nearly every country and any industry, unlike other certifications that focus on a particular geography or domain, the PMP® is truly global. PRINCE2® and IPMA® certification are recognised mostly in Europe.  And PRINCE2® is popular in EU or government projects.
3. With PMP® you earn more
Based on survey responses from the Global Knowledge 2019 IT Skills and Salary Report, PMP® is top 2 among highest-paying certifications.
In 2022, the PMP certificate still ranks in the top position with an earnings value of $148,290.32.
In 2019, 82 % of PMI's Earning Power Salary Survey 1oth Edition respondents holding the Project Management Professional (PMP)® certification  report 23% higher median salaries on average across the 37 countries surveyed than those without a PMP® certification.
According to Goldman Recruitment Salary Survey 2019 for Poland PMP holders earn 50% more than those who have IPMA® certification.
Employers benefit as well
4. More projects on time
Not only you gain from having PMP® certification, the organization you work for also benefits. PMI's Pulse of the Profession® study reveals that when more than one-third of their project managers are PMP-certified, organizations complete more of their projects on time, on budget and meeting original goals. (Pulse of the Profession® study, PMI, 2015.)
5. Speak the global language of project management
The PMP® signifies that you speak and understand the global language of project management and connects you to a community of professionals, organizations and experts worldwide. Become a PMP® and become a project hero!
Do you feel that PMP® certification is what you are looking for? Take our PMP® certification preparation course, which you will find in our training offer.
By being with us you will gain:
? Agile in practice course free of charge, during which you will learn about agile approaches and prepare for PSM I and PSPO I certifications;
? Coach and group support – we are on the same Slack channel so no questions go unanswered;
? work in a group of experienced Project Managers from different industries;
? access to a proprietary PMP® and CAPM® question simulator for solid preparation – 100% of our course participants pass the exam the first time;
? work on real projects, which provides participants with opportunities to learn from each other;
? You will pay $341 for the exam if you are a PMI® member, and $405 without us;
? access to original Project Management Institute® materials – we are an authorized partner of the association – PMI® Authorized Training Partner;
? guarantee of a large amount of knowledge, given in an attractive form;
If you don't have enough experience to take the PMP® certification exam, with us you will systematize your knowledge and prepare for the CAPM® certification (Certified Associate in Project Management).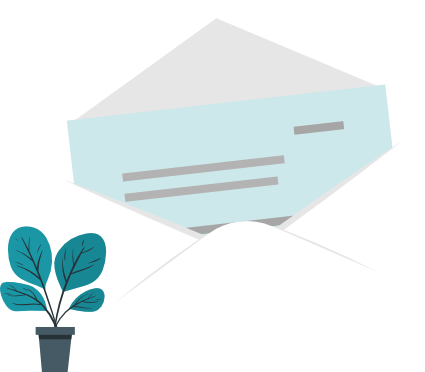 Sign up for our newsletter. Each week you will receive a letter from us with articles worth reading, tools for working with teams, tips and interesting facts about project management.