Mentoring Process Journal – Third Month
[:pl]Mentoring seing mentee's eyes by Michal Balkowski.
The occasional break
From time to time there will be breaks. Vacation or important tasks can present themselves, changing both mentor's or mentee's priorities, not allowing one or the other to focus on the mentoring process. So when my mentor was on vacation, and after I started working, my schedule I was used to changed, confusing me. I became accustomed to the fixed meetings that always happened at exactly same hour every two weeks.
Having things that are stable in our lives is important. It allows us to feel that we have control over our life and that the things around us are predictable. It also allows our brain to feel less stressed and more effective by creating habits. Habits are very useful and many papers were produced on how the good habits can improve your work hygiene and effectiveness. But for all the good things habits do for us, they also have a negative side. Breaking or not acting on our habits is hard for us (changing some habits take years of unpleasant work, just ask any good therapyst – that's why cultivating good habits is so important). It desorients us. It lessens our adaptivity and creativity.
It is important to remember about that. The day my mentor was on the vacation and couldn't meet with me I spent doing literally nothing. My organism was prepared to go out for a mentoring session, which couldn't happen. My brain was ready for a studying session with other person and didn't really prepared for doing anything else. I think most of the people experienced that. There was something they were used to do and expected to happen, but when it didn't they felt lost. This is the negative trait of any habit.
When thinking about it, I had to acknowledge two things. Firstly, the mentoring process is mentee driven. Which means that even if my mentor is unreachable, I should work on my own. Secondly, my ability to adapt and become creative failed me. That's why the habit of being conscious about ourselfs, the habit of being adaptive and creative is so important.
My body was prepared to take a walk and sit in the cafe for two hours, while my brain was prepared to listen to someone mentoring me? I could go to a cafe alone and just reread the learning materials my mentor gave me. Or go for a walk and then sit somewhere outside and learn on my own. And if my brain was in the learning from someone else mode, I could have just opened YouTube and listened to any well known figure talking about project management or leadership.
But instead I tried to focus on different tasks and ended up being uneffective. To sum up, instead of trying to be adaptive by doing different thing, I should be more adaptive by doing the same thing differently, channeling the energy that comes from my habits, instead of disrupting it.
The importance of networking
I wrote about getting a job. I've got a very responsible job, with good sighs for the future, with competent collegues and professionals. I am learning a lot from them and the experience is simply irreplaceable. I got a job thanks to my mentor, because Project Management Insitute (PMI)® was looking for a person to work with the board and she proposed my candidature.
I also suspect that this job won't be my lifetime job, and I will want to recommend for my place someone I will know that will be able to replace me. And I am sure as hell that this won't be someone with just a good CV. I will have to know this person and believe that this person will be able, and to do that I will have to get to know this person personally, but also have some experience  working with her.
I?ve got the job, because my mentor and I were able to see that we liked working with each other. Also my mentor was able to see that I would fit in the organization and I would be able to do my job properly. So to everyone saying that there is no job after their specialization, that's not true. For many jobs finding a person with specific abilities, skillset, and mindset is more important than finding a person with a specific degree.
And to all who say that this is not fair to the people who work hard during their studies, being able to network, being able to make people believe in you, and being able to be effective is a skill. A skill that often requires more hard work to achieve than to study.
Also from my experience the students that study really hard often work as researchers in the places where they studied, because they create a network of connections with their professors and other researchers, while working on extra researches or projects.
PMI, Project Management Insitute are the registered trade marks of the Project Management Institute, Inc.[:]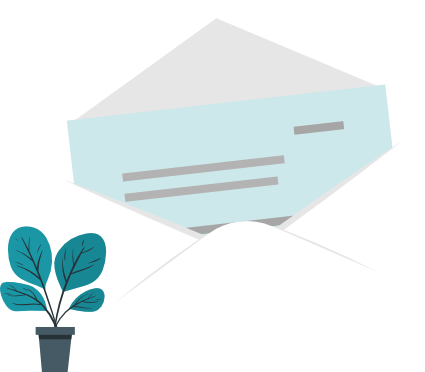 Zapisz się na AgilePMOwy newsletter. Co tydzień otrzymasz od nas list, a w nim artykuły warte przeczytania, narzędzia do pracy z zespołami, wskazówki i ciekawostki odnośnie zarządzania projektami.