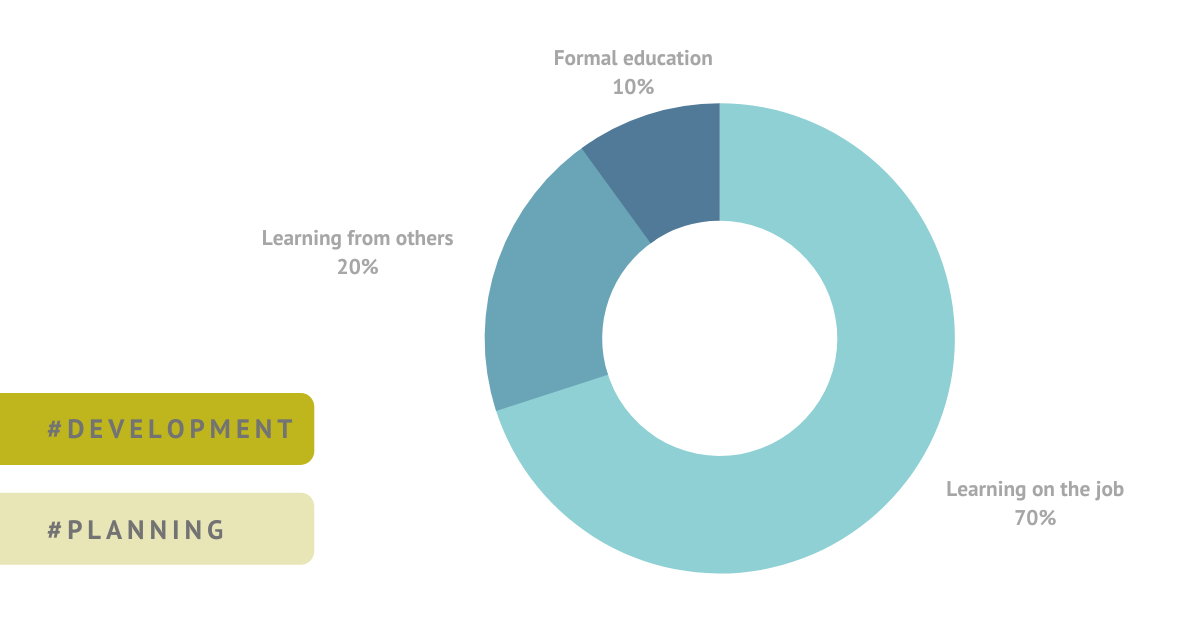 Personal Development Planning – help your dreams come true
New Year, new plans, new development goals. My dream map is almost ready, so this week I decided to devote to planning my development – need to help my dreams come true. For the last 6 years, actually since I joined Thomson Reuters I split my development actions into three categories: 1) on job; 2) from others; 3) formal learning and use 70:20:10 approach to my learning and development.  In this article I will explain the 70:20:10 approach and will share some tips development goals settings.
Just before we move to the core subject just a quick recap on goals settings.Remember – the meaning of the goal determines the direction.
In the first column formulate the goal 1-2 sentences.
In the second column name all actions, you need to undertake to reach this goal. Remember the 70/20/10 approach explained below.
In the third column consider all possible results of your goal. How will you know success has been achieved"
In the last column set the date for your goal. Try to stagger so all results are not expected at same time.
70:20:10 APPROACH TO LEARNING & DEVELOPMENT
When we think about actions we should be taking to acquire the necessary knowledge or skills, we should remember the 70/20/10 approach. Formal learning (e.g. e-learning & classroom training) is not sufficient on its own.
The majority of learning comes from interaction with others:
70% ofdevelopment comes from learning on the job
20% of development comes from learning from others
Only 10% of development comes from formal training
 Learning on the job
 We believe that most of the learning (about 70%) happens on the job " as we learn 
mostly by doing, and this learning could happen when we are:
 part of projects or working groups
 a member of a committee working in charge of a special task
 seconded to another assignment
 given stretch assignments on the job.
 TIPS FOR future project managers
Look for opportunities to facilitate goal-defining, decision-making, problem-solving, idea generation sessions.
Identify an existing task, project, process or approach where is an opportunity to improve or solve a problem. Take a lead of this task.
Lead or sign up to be a member of a team other than your own that is working on an addressing a requirement, enhancing systems and processes, or meeting an objective.
Work streams such as charity, diversity, green team and others create a great opportunity for future project managers – join and lead a project on their behalf! Do you know that all English Summer/Winter Camp Project Managers are certified PMs or studying towards certification!
Learning from others
We also learn from others, and this is were coaching, mentoring and feedback comes in.
SOME TIPS:
Discuss your scenarios with other Project Managers, either internal or external, in café room, workshops, seminars, or lunch time. Share and listen their advices
Join local project management communities " find one in your area. That might be a local Project Management Institute (PMI)® chapter or other PM interest groups.
Take part in PM events (conferences, seminars, etc) – both as a participant and a speaker/presenter. These are great opportunities to share your experience, learn new PM trends and get feedback from more experienced colleagues.
Formal education
Finally, we learn through formal or structure activities such as workshops, courses  and session such as this one!  But this will only be effective if they are applied on the job.
Equipped with all these theory we are ready to define our goals. Try to define 2-3 goals per period and then once completed you can add more. Have a look what I have come up with- do not worry if the letters are too small to read – I have written all content below.
Goal1: Build expertise in Agile further
My 2013 PDP (Personal Development Plan)
Manage projects involving software development where Scrum has been adopted
–       At least 1 project delivered by end of 2013
Use Agile tools & techniques and Agile mindset in all charity/social projects involved
–       At least 2 social projects delivered using Agile approach. Feedback from the team. 1st project by June 2013, 2nd project by end of 2013
Build relationships with Agile gurus
–       Relationships with 2 Agile gurus built by end of 2013
Find an Agile Coach or Mentor
–       Mentoring / coaching relationships set up by end of Q1 2013
Join the local Agile community & attend the meetings
–       7 local community meetings attended by end of 2013
Take part in Agile events
–       One 2 day conference on Agile topics attended by end of June 2013
–       3 other events attended by end of 2013
Read books/articles and write on Agile
–       Read and write reviews on 2 books -1 book & 1 review  per 6 months
–      Write 2 articles on Agile by end of 2013
Prepare for PMI-ACP® certification
–      PMI-ACP® certificate achieved by Q3 2013
Now is your turn.
Project Management Institute, PMI, PMI-ACP are the registered trade marks of the Project Management Institute, Inc.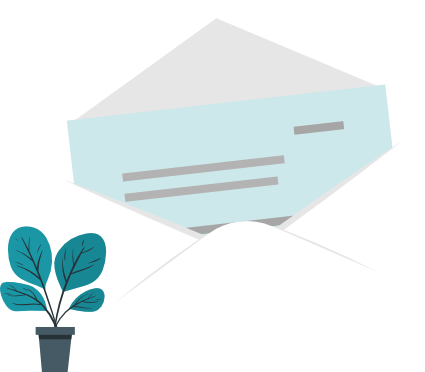 Zapisz się na AgilePMOwy newsletter. Co tydzień otrzymasz od nas list, a w nim artykuły warte przeczytania, narzędzia do pracy z zespołami, wskazówki i ciekawostki odnośnie zarządzania projektami.