Speed of Trust – A Must to Read
[:pl]I've been exploring and teaching trust subject for recent few years. The more I understand it the more I'm disappointed by Polish people. Stephen M.R. Covey in his book "Speed of Trust" mentions the lowest societal trust in different countries: " …only 34% of Americans believe that other people can be trusted. In Latin America, the number is only 23%, and in Africa, the figure is 18%. Unfortunately he has not heard about Poland, where only 10% people trust each other. Without trust there's no collaboration and without collaboration there's no development. Poland will never join developed countries if societal trust has not increased. More on trust in Polish can be found in my previous posts: https://agilepmo.pl/en/w-kolejnej-i-ostatniej-juz-czesci/ and in another article to follow. This post is based on Stephen M.R. Covey's book "Speed of Trust" where he gives some tips how to build trust.
"Trust is absolutely key to long-term success"
~ Jim Burke, former Chairman and CEO of Johnson&Johnson
Stephen proposes The 5 Waves of Trust Model: 1.Self- Trust. 2. Relationship Trust. 3. Organisational Trust. 4. Market Trust. 5. Societal Trust. I will focus on 1 and 2 at the moment.
Self – Trust – The Principle of Credibility.
Fundamental to establish trust at all levels. Ask yourself: Am I credible" Am I believable" Am I someone people (including myself) can trust"
There are 4 cores of credibility and if you understand them and put in practise you can increase your credibility. Being credible both to yourself and to others is crucial. It's about integrity, intent, capabilities and results.
Core 1: Integrity (dimension of Character)
"I look for three things in hiring people. The first is personal integrity, the second is intelligence, and the third is a high energy level. But, if you don't have the first, the other two will kill you".
~Warren Buffett, CEO, Berkshire Hathaway
To increase your integrity ask yourself:
Do I try to be honest with all my integrations with others"
Do I "walk my talk""
Am I clear on my values" Do I feel comfortable in standing up for them"
Am I open to the possibility of learning new truths that may cause me to rethink issues or even redefine my values"
Am I able to consistently make and keep commitments to myself" 
Core 2: Intent. What's your agenda" (dimension of Character) 
According to the definition "intent" is your "plan" or "purpose". Intent consist of 3 things: motive, agenda, and behaviour.
Motive is the reason for doing something. "The motive that inspires the greatest trust is genuine caring". Agenda grows out of motive – what you intend to do. "The agenda that generally inspires the greatest trust is seeking mutual benefit". Behaviour is the manifestation of motive and agenda. "The behaviour that best creates credibility and inspires trust is acting in the best interest of others". 
Tips to improve intent:
Examine and refine your motives
Declare your intent
Choose abundance – means that there's enough for everybody.
Core 3 – Capabilities (dimension of Competence) 
Talents, skills, knowledge, capacities, and abilities. T-A-S-K-S (Talents, Attitudes, Skills, Knowledge, Style). The most important is to match T-A-S-K-S to TASKS.
Tips to increase your capabilities:
Run with Your Strengths
Keep Yourself Relevant that means ongoing learning
Know Where You're Going. "It is a terrible thing to look over your shoulder when you are trying to lead and find nobody there" ~Franklin Delano Roosevelt.
Ask yourself:
Do integrity and good intent come naturally to me?
Do I recognise and respect the need for trust?
Do I have trust-building skills?
What knowledge and understanding I have about establishing, growing, extending, and restoring trust?
Core 4 – Results (dimension of Competence). What's your track record? Results matters!
"You can't create a high-trust culture unless people perform"
                                                        ~ Craig Weatherup, former CEO of PepsiCo
Relationship Trust – The Principle of Behaviour. It's all about behaviour…consistent behaviour! You can say things, but unless you do them, your words will not build trust.
"Trust is established through action…." Hank Paulson, Chairman and CEO, Goldman Sachs
Stephen M.R. Covey has defined 13 behaviours supporting  trust building:
"What upsets me is not that you lied to me, but that I can no longer believe you." ~Friedrich Nietzsche
Talk straight (be honest, tell the truth, let people know where you stand, use simple language, call things what they are, demonstrate integrity, don't manipulate people or distort facts, don't spin the truth
Demonstrate respect (care for others, show you care, don't fake caring)
Create transparency (tell the truth in a way people can verify, be open and authentic, don't hide information)
Right wrongs. Apologize when they are wrong (don't cover things up, don't let pride get in the way of doing the right thing).
Show loyalty: Give credit to others where credit is due. Speak about others as they were present. Don't bad-mouth others behind their backs.
Deliver results
Get better: Seek fedback and Learn from mistakes
Confront reality (address the tough stuff directly. acknowledge the unsaid, lead courageously in conversation, remove the "sword from their hands", don't burry your head in the sand).
Clarify expectations (disclose and reveal expectation, discuss them, validate them, don't assume they are clear or shared).
Practice accountability
Listen first
Keep commitments
Extend trust (demonstrate a propensity to trust, don't withhold trust because there's risk involved). It's different toprevoius bahaviours. It's about moving from "trust" as a noun to "trust" as a verb. Extending trust is the best way to create trust when it's not there.
Read the book "Speed of Trust", plan your action to extend your trust and become a better leader.
[:]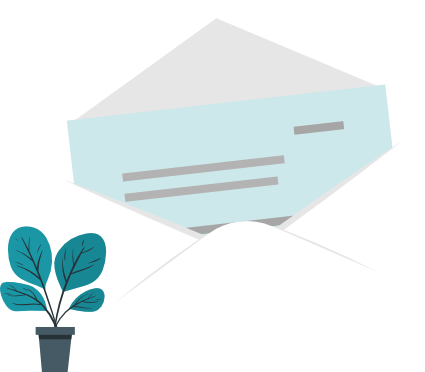 Zapisz się na AgilePMOwy newsletter. Co tydzień otrzymasz od nas list, a w nim artykuły warte przeczytania, narzędzia do pracy z zespołami, wskazówki i ciekawostki odnośnie zarządzania projektami.