A reflection from 9th International PMI Poland Chapter Congress – Megaprojects challenges by Virginia A. Greiman
[:pl]
I had a pleasure to open this year's International PMI Poland Chapter Congress, held 24-25 November in Radisson Blue, Warsaw and gathered 300 delegates.
To summarize the event let me quote two keynote speakers.
"This was the best conference I've attended. The content was terrific. People were friendly and
welcoming. Speakers has opened my mind to things I was not aware of. That was a tremendous event". Virginia A. Greiman
"I wanted to thank you all very much for your professionalism and hospitality! I spent a couple of wonderful days, where everything was so professionally prepared by you that I could focus on delivering my speech and message, which was the ultimate goal! Please extend my thanks and congratulations to the rest of the team" Eduardo Braun.
This year's participants could choose between two thematic paths: "Megaprojects " Mega Challenges" and "Beyond Agile". A lot of great speakers and topics, fruitful networking thanks to Grzegorz Turniak and
BNI
and a lot of inspiring people.
In my next few posts I would  like to focus on a few sessions I have attended. Let's start from an opening keynote speaker.
The event was kicked off by  Virginia A. Greiman, a Great Woman who I really admire not only for what she does but mainly for who she is ? thank you Virginia, I'm very lucky to meet you in person.
Virginia A. Greiman, professor in the management of Megaprojects and Planning at Boston University, holds academic appointments at Harvard University Law School, and Harvard Kennedy School of Government. She lectures and teaches internationally and her published research focuses on innovation megaprojects, project complexity and sustainability and program governance. She has held executive and advisory positions with several of the world's largest megaprojects including Boston's Central Artery/Tunnel Project, California's High Speed Rail Project, the UK's Crossrail Project. Her recently published book is entitled: Megaproject Management: Lessons on Risk and Project Management from the Big Dig, John A. Wiley & Sons, Publishers, New York, London, Hoboken.
Virginia started her speech titled "Global challenges of mega-projects" from the definition of a megaproject: "any project of $1 billion or more in size, or projects of a significant cost that attracts a high level of public attention or political interest because of substantial direct and indirect impact on community, environment, and state budgets." Federal Highway Administration.
I like the definition of Altshuler's she has shared: "Initiatives that are physical, very expensive , and public."
Then she moved to the definition of success" Time & Budget" Goal" Or Sustainability" Measuring the success of a megaproject is not linear. There are twists and turns not only in terms of engineering and the emergence of new technology, " but in the moving target of public expectations."
Some take aways from the presentation:
Megaproject investments are for future generations as real worth takes decades.
Megaprojects require "Transparent Systems" due to their complex, interrelationships with the communities and the citizens it servers.
Integration is crucial. On Central Artery/Tunel 10 Programs have been integrated " for
details see the picture " Top 10 Programs.
Sustainability is more important than iron tringle (cost, time, scope). Megaprojects always cost more! We need to accept it!
Sustainability is multidimensional and extends to economic, social, financial, technological, institutional and environmental benefits!
Use megaprojects as opportunities! Opportunities to extend your technological approach.
Opportunities to reduce poverty in developing countries, to build schools, find
the cure etc.. Megaprojects can be Transforming " Seize the Moment!!!
Extend your planning stage as long as you can. Develop more sharing knowledge and goals. Set other performance based measurements than schedule – you cannot achieve
sustainability through speed.
The greatest challenge in megaprojects is politics. Dealing with consistency is crucial. Change management for project managers is essential skills. If you want to solve a problem start a project!
PMI PolandChapter members can access the recording of Virginia"s presentation here.
More about Megaprojects path can be found in the article (in Polish).
Thank you very mych all PMI Poland Chapter volunteers for make it happen. Great job! Well done!
PMI is the registered trade mark of the Project Management Institute, Inc.
[:]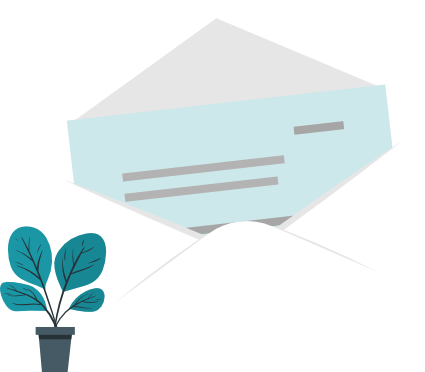 Zapisz się na AgilePMOwy newsletter. Co tydzień otrzymasz od nas list, a w nim artykuły warte przeczytania, narzędzia do pracy z zespołami, wskazówki i ciekawostki odnośnie zarządzania projektami.