Challenges in Project Management – a reflection from a conference
[:pl]
"CEOs are increasingly focused on finding employees with the ability to constantly reinvent themselves. These employees are comfortable with change; they learn as they go, often from others experiences" ~IBM Leading Through Connections study.
The first PMI Poland Chapter Kujawsko-Pomorskie Branch conference held on 27th of March 2017 in Bydgoszcz is over. After long hours of hard work, a great team of volunteers successfully delivered an inspiring event that gathered more than 150 delegates. The theme of this edition was: The Challenges of Project Management. Agile. Psychology. Team.  Agile gives priority to people and interactions and for that reason, the conference focused on the psychological, human and collaboration – team aspects of the project. The teal paradigm of thinking was explored as well .
The event was kicked off by Raji Sivaraman and Michał Rączka who using the Personal Agility lighthouse guided us to the secure shores of our personal vision.
7 flavours of personal agility were presented to steer us to our goal alignment that would pave the way to organizational agility. These 7 pillars are:
Education Agility &  Change Agility. Be brave enough to leave your comfort zone, as magic happens outside. This conference happened thanks to brave people who were ready to take risk and succeed.
Political Agility. Be prepared to step back to save others.
Emotional Agility. It's all about trust. No trust means no collaboration and self trust starts from you.
Cerebral Agility. Brain and Mind. "If you cannot change the context change the mind-set" – my favourite quotation of Katherine Kirk from London Lean Kanban Days 2016.
Learning Agility. Continuous learning is the road to excellence.
Outcomes Agility. People find you credible when you deliver what you have promised. Be consistent!
Take aways:
The Future
Start from yourself
Remember about self continuous improvement
Work your brains and minds regularly
Soften politics with Organizational adaptability
Get ready for opportunities and prepare yourself for changes when your company trade-mark needs it or your strategic/tactical plan needs tweaking on the fly! For more join the workshop in Warsaw on 27 June 2017.
The conference was  rich in different  forms of activities such as lectures and workshops run by both international and domestic experts.  A panel discussion was a key point, where local companies' representatives where invited to discuss the desired competences and skills. Both international and domestic experts were invited. And after lunch the Tai Chi session helped us not to fall asleep.
I had a pleasure to deliver a workshop "What's the Colour of Leadership"? where we explored Spiral Dynamics, a psychological approach to understanding systems of thinking held by individuals, organisations and societies. Creating lasting and effective change means recognising and working with values. But where do values come from" Values spring from worldviews. To effectively work with values means understanding worldviews. How people think, and why people adopt the values they do. Insight into the ways of thinking will help a Project Leader with a range of areas, including but not limited to leadership, conflict management, organisational change, communication, working with diverse communities and cultural transformation.
Mike Burrow has closed
the conference challenging the misrepresentation of the classic leadership model and showing Servant Leadership's present-day relevance to the challenges of Lean-Agile transformation. He explored six transformation strategies and the opportunities for demonstrating and developing Servant Leadership that go with each of them. More in the drawing . If you are interested in more the recording of  this presentation can be found here (although from different event).
Just a few quotations to feel how fantastic the event was. Many thanks to all volunteers. You make the difference.
"It was great pleasure for me to listen so valuable speech. It is really important to take care about personal agility. Good luck Raji".
"Thanks a lot. You broken my way of seeing certain things. I'm mad on You because of that because I"m not so comfortable in my past knowledge now, but in the same moment you gave me hope and new perspective." You is Levent Korkmaz
"Thank you so much Gosia, it was great to share this energy with such a small group of "active" people, and you are the greatest source of inspiration to them (I could see it in their eyes)."
PMI is the registered trade mark of the Project Management Institute, Inc.
[:]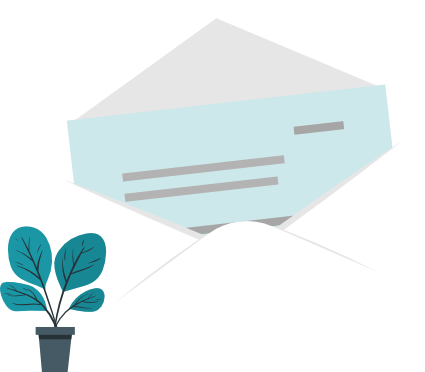 Zapisz się na AgilePMOwy newsletter. Co tydzień otrzymasz od nas list, a w nim artykuły warte przeczytania, narzędzia do pracy z zespołami, wskazówki i ciekawostki odnośnie zarządzania projektami.